Thank you so very much to the children, staff and families of Thorpe House School in Gerrards Cross in Buckinghamshire, for ALL you are doing!
Supported and encouraged by our Ambassador, Kathryn Beevor, the school held a charity day on Friday 18th October; during which the children were allowed to come to school in their own clothes, had a 'buttie' sale at breaktime and donated their lunch money to ELoH, too. But the highlight of the day was teacher Mrs Mac who had her hair cut, very short and dyed PINK! Thank you so very much.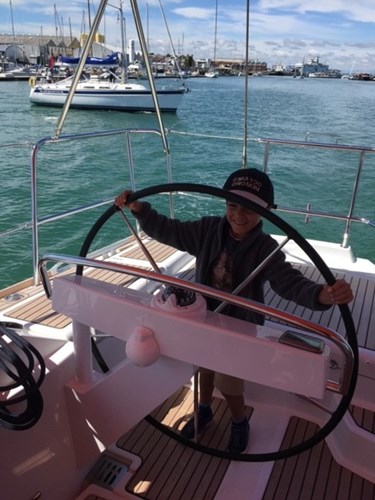 However, there is more! Please take a moment to click on this link, which takes you to the sponsorship page of a Year 5 Thorpe House student, Astan Hamid; who is soon to set sail across the Atlantic Ocean, with his father – and hoping to raise about £5,000 for ELoH for doing so. The intrepid pair's 3,000 mile voyage is expected to take three weeks; beginning in the Gran Canaries, and ending in St Lucia. Thank you both very much – we wish you well!
www.justgiving.com/crowdfunding/astansatlanticadventure